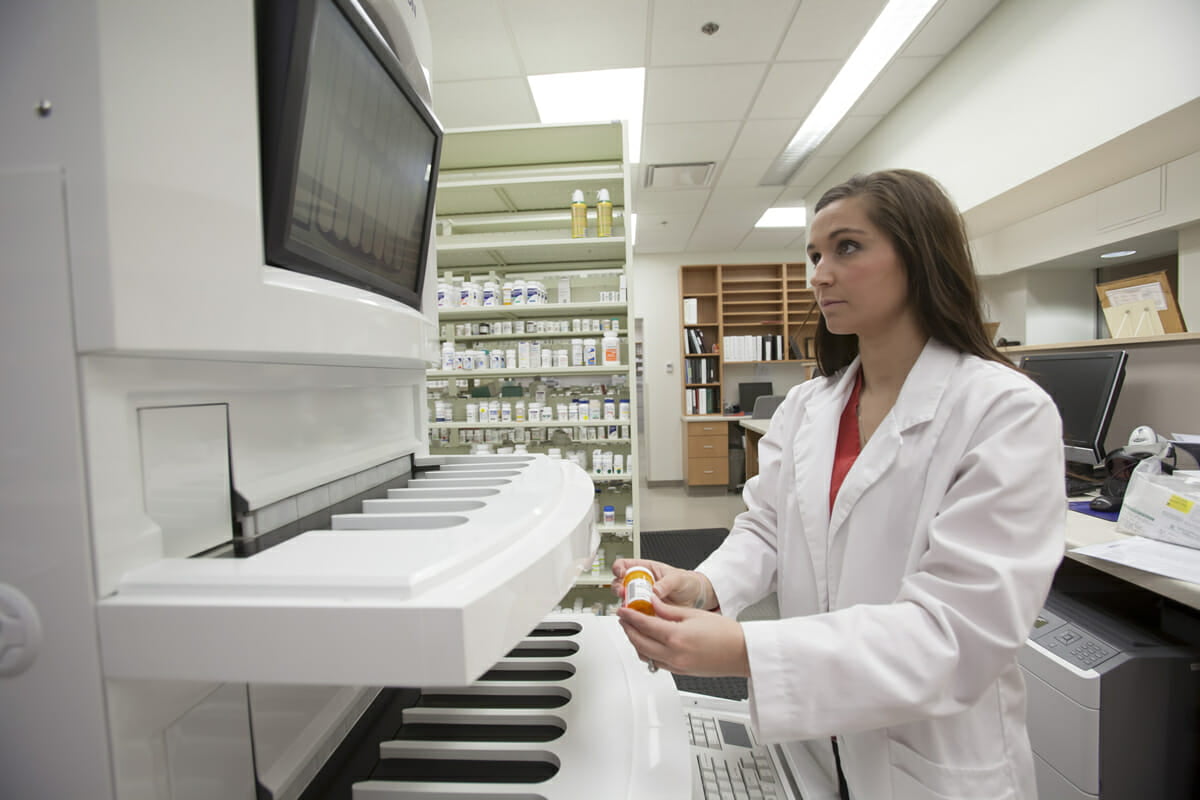 Family HealthCare Pharmacy
Family HealthCare Pharmacy is operated by North Dakota State University. The pharmacy maintains an academic connection with the College of Health and Human Sciences, keeping it at the forefront of innovative patient care. The pharmacy team provides prescription dispensing and counseling services and many types of clinical pharmacy services. Our pharmacists hold certifications in medication therapy management, pain management, diabetes care, tobacco cessation, immunization, and public health.
The pharmacy is a closed-door pharmacy and provides dispensing services to Family HealthCare patients only.
Family HealthCare Pharmacy is dedicated to finding cost-effective prescription therapy for our patients. Our pharmacists work directly with patients and their medical providers to assure patients receive comprehensive care. We accept ND and MN Medicaid, Commercial Insurance, and Medicare Part D.  Uninsured patients who qualify for the income-based Access Plan may also receive prescriptions at a highly discounted rate.
Our pharmacy has been recognized for their excellence in providing clinical pharmacy services. They received HRSA's Clinical Pharmacy Services Improvement Award and Life Saving Patient Safety Award, Outcomes Top MTM Center in ND, Gold Level recognition from the ONE program, and the NDSHP Best Practices Award.
View our privacy practices (Downtown)
View our privacy practices (South)
View our Nondiscrimination Policies
Prescription Authorization Required?
If your prescription requires authorization for additional refills, we will contact your provider. It may take 48-72 hours for these refills to be processed. Most other prescriptions and refills are ready within 24 hours.
Did You Know?
The Family HealthCare Pharmacy has won numerous national and state awards for the clinical pharmacy programs available to Family HealthCare patients. Pharmacists work directly with patients and their medical providers to assure the most cost effective, appropriate treatments are being received and that patients know how to use their medications to produce the best results. The pharmacy staff also provides opioid safety education and rescue medications, as well as tobacco cessation treatment.
Download The FillMyRefills App