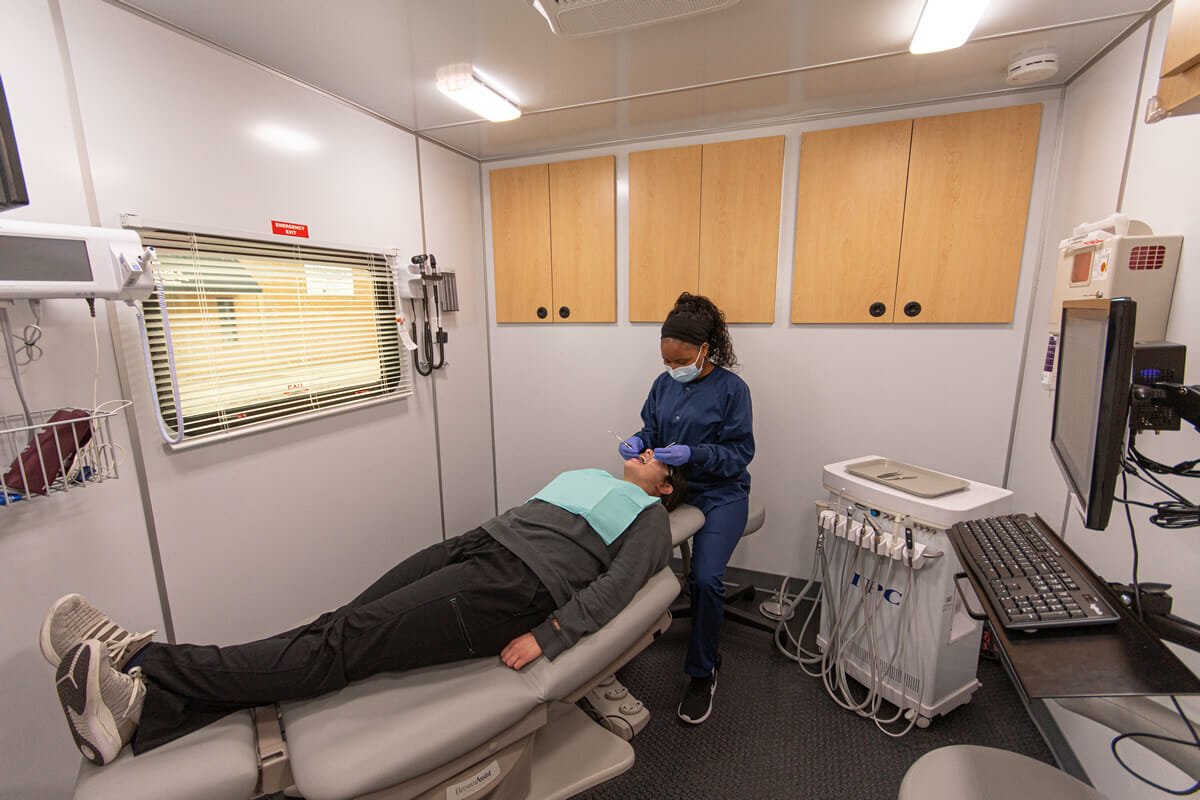 Family HealthCare Mobile Unit
Family HealthCare is committed to serving our community by changing the way healthcare is delivered. To increase access for patients and remove barriers to care, our mobile unit offers two exam rooms designed to provide comprehensive medical and dental care for communities in the surrounding area.
Why Choose Us?
There is a continual need to be able to serve those that may have challenges in receiving medical and dental care. We accept all insurance plans and offer an Access Plan (Sliding Fee Scale Discount Program) for those underinsured or without coverage.
Medical Services
Physical Examinations
Immunizations
Covid Testing
Optometry
Dental Services
Examinations
Teeth Cleanings
Fluoride
X-ray
Sealants
FillingsOur